OK Troops, Today's post has TWO upcoming events requiring your attention and attendance. While not an order, I'm saying these invitations carry a strong expectation that you'll attend. Get out your calendar and put both down as absolutely necessary. If you don't show up you'll be blackballed
in proper Society, rejected to live a life of fast food, Netflix, and uncouth friends who fart out bad puns as intelligent conversation in mosquito infested backyard barbecues.
The Space Center Diaspora to Gather for Old Times Sake and Celebrate the Past and Present at Honors Night at the Christa McAuliffe Space Education Center. Please Come. Without YOU it Won't be Any Fun.
Mrs Houston Will Be there Looking for YOU.
How long has it been since you've visited with Mrs. Houston, Space Center Teacher and Matron?
Time to Make up for Lost Time.
(Those not attending will be promptly removed from her Christmas List.)
And Now, the Formal Invitation from Mr. James Porter with the RSVP Link you should use if you're coming and expect to receive a warm welcome.
On May 17th at 7pm, you are invited to the Space Center's Honors Night. At this honors night we want to pay tribute to past staff members as a thank you for your efforts to get us where we are today. We hope that local staff members will be able to join us in the festivities.

Please RSVP by filling out the form found on this link

. I hope this message reaches all our old staff so we can get together for a big hurrah as we celebrate the past and announce some exciting events for the future.


-James Porter




Space Center Director
Just in Case You're Wondering Who Will Be in Attendance
Some of those pictures above will be attending. Except Connor of course who is serving a mission deep in Romulan territory. Apparently he is doing well, except for that brief mishap with a barrel of Romulan Ale
and box of lavender biscuits.
WANTED IN ADVANCE
Rumor has it Mr. Williamson will make an Unannounced Appearance to eat all the refreshments
and Monopolize the Conversation. Be Sure to Attend and Rescue Anyone Caught trapped
in his web of half truths and soiled reminiscences.


Two of these ripe old timers may be there with just a bit of arm twisting....
Bradyn, Jon, and Morgan
Now these really are old timers.
Those not suffering from dementia and still reliable in the bathroom will be attending.
This is the Second MUST Event for your Social Calendar.
Come Celebrate the Grand Opening and Launch of the Telos Discovery Space Center's Hyperion
Simulator. Bring your Friends and Family
Dear Space Fans (Especially citizens of the Space Center Diaspora Wherever You Are) ,
Please mark your calendar and attend Telos Discovery Space Center's Grand Opening of the Hyperion Simulator. I'll be there and so should you. There will be lots to do and see, including mini missions in the Hyperion, the newest Space EdVentures Starship Simulator.
And do me a favor, spread the word. Let's get a great turnout of current and former Space Center staff and volunteers.
Admiral Williamson
That is All....
FREE ACTIVITIES AND GREAT PRIZES
AT THE GRAND OPENING
Come join us on May 26 for delicious food, fun activities, fantastic prizes, and great deals at the joint grand opening of the USS Hyperion—the latest simulator of the Telos Discovery Space Center—and the T3 triathlon shop.
What will you get at the grand opening?
1. Enjoy a FREE mini simulator experience. Team up with your friends and family to try out the new controls and the new effects of the latest Space Edventures simulator, the USS Hyperion. Get a sneak peek at one of our new missions, "The Capella Incident."
2. Enter to win one of two Telos Discovery Space Center prizes:
a. A FREE spot in one of our three day or five day summer camps.
b. A FREE 2.5 hour private mission.
3. While you are there, enjoy the photo ops with sci-fi movie cosplayers,
4. Browse board games for sale from Blakfyre Games and join in a game with friends.
5. Pick up a tasty treat from one of several food trucks,
6. Learn about local resources for out of the box educational and therapeutic assistance.
7. Participate in other fun activities.
Then hop on over to our sister company, T3. Check out and demo their triathlon gear and other athletic equipment. Snag some great deals at their sidewalk sale. Pick up another treat from another set of food trucks (why not?), and enter to win some great prizes there.
All you have to do to enter the drawing for the free prizes is leave your email address at the register at both locations, T3 and the USS Hyperion at the Telos U location of the Telos Discovery Space Center, and then take a selfie at our locations and tag us on your social media. That's it!
The Open House and USS Hyperion demos will run at the Telos U campus at 600 South Geneva Road in Orem from 9:00 am to 6:00 pm. Bring your friends and family and join us for a stellar experience!
Connor Larsen Encounters Resistance on Magellan Way
Artfully "lifted" from the CMSEC's Facebook Page
Not a good street for door to door evangelizing as Connor discovered.
1. A man named C. Alexander gave him a right dressing down, something about stolen documents missing from his garage.
2. There was the Pennae family who pressed him for help regarding racial discrimination.
3. While he was there he witnessed an attempted kidnapping, a son of Mr. and Mrs. Perkikoi. Luckily he was there to stop it. Now he is a local hero.
News from our Friends at Dream Flight Adventures. Admiral Rigorious Heads to Antarctica and You Get to Participate Online.
By Admiral Starblayze
At Dream Flight Adventures we typically report on daring missions brimming with educational value—all set in a fictional universe. Today, however, we're celebrating a real-life mission of epic proportions.
Mike Penn
—a.k.a. Admiral
Rigorious
—has been selected to join a PolarTREC expedition to
Antarctica
during the 2018-19 Austral summer.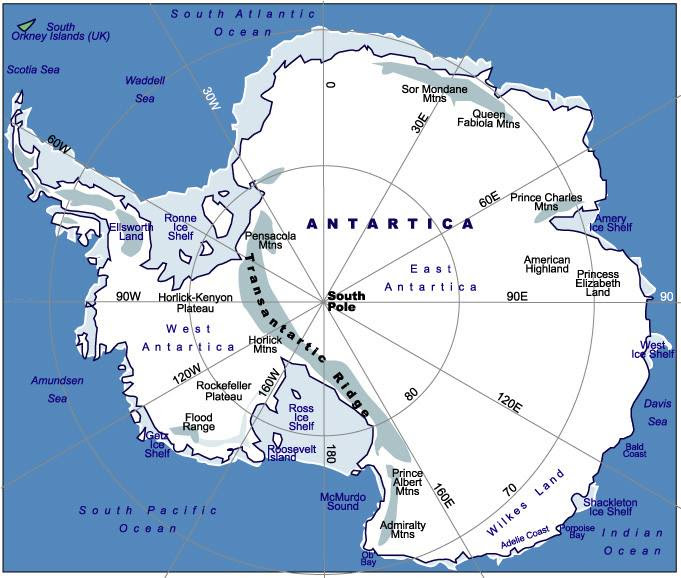 Mike will be working with a team of scientists from the University of Wisconsin installing and maintaining Automatic Weather Stations all over the continent—sometimes where no human has ever been!
Mike will teach his students (and students all over the country) about Antarctica, meteorology, geography and all of the science that he and his team will be doing.
This past week Mike ventured into the bitter cold of Fairbanks, Alaska to begin training for his adventure.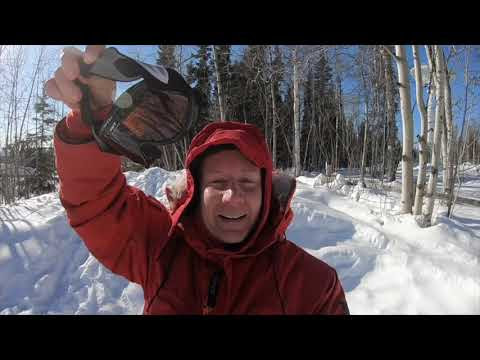 You can follow Mike's expedition and journals here as they unfold over the course of the year. We'll post periodic highlights here on our cozy, warm, but not-so-adventurous blog, but be sure to check out Mike's journals for all the exciting sub-zero details!
Imaginarium Theater
The Best Gifs From Around the World Edited for a Gentler Audience